Examples
Machine Learning Basics
Plain python implementations of basic machine learning algorithms
Open Avalanche Project
Open source project to bring data and ml to avalanche forecasting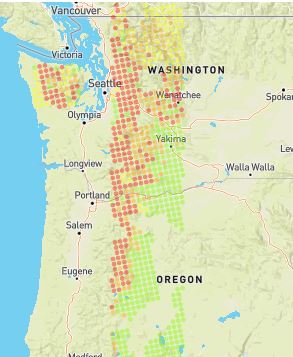 Toolsets
word2vec graph
This visualization builds graphs of nearest neighbors from high-dimensional word2vec embeddings.
Chatito
Generate datasets for slot filling NLU chatbots in a breeze using a simple DSL!
ServeIt
Simple API serving for Python ML models
ToastUI Chart
Beautiful chart for data visualization.
factorMerger
A Set of Tools to Support Adaptive Post-Hoc Fusing of Groups
Models
indrnn
TensorFlow implementation of Independently Recurrent Neural Networks
improved-wgan-pytorch
Improved Training of Wasserstein GANs in Pytorch
BicycleGAN-pytorch
Pytorch implementation of BicycleGAN with implementation details
TFSegmentation
RTSeg: Real-time Semantic Segmentation Comparative Study
Libraries
stxxl
Standard Template Library for Extra Large Data Sets
DataflowKit
Dataflow Kit extracts structured data from web sites
---
Like to add your project? tweet @stkim1!